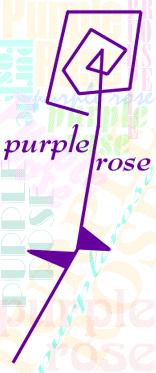 One thing that saves the House of Representatives from total disrepute is the fact that we have two Filipina Members of Congress who does us proud by their mere existence, by their advocacies and by the forward-looking and progressive outlet.
I am referring to Liza Maza and Luzviminda Ilagan, the duly-elected partylist representatives of Gabriela Women's Party, ang partido ng mga Pinay.
Ordinary Filipinas — and Filipinos too — will most likely identify with Liza and Luz. They are like anyone's mother, sister, daughter, aunt and cousin. They are soft-spoken and fun to be with to family and friends, but are feisty and principled when crunch time comes.
Gabriela today is closely identified with Liza, and vice versa. For like a true Filipina, she draws inspiration and continues the fine tradition culled from the long history of sisters fighting for hearth and home. In fact, Liza has made contributions to Filipina history — from her student days up to being the Gabriela secretary-general during People Power 2, and to first first stint in 2001-2003 as Bayan Muna partylist representative who focused on women.
Liza's feminism is firmly committed to the common Filipinas who toil everyday at home, offices, factories, fields and foreign lands. It is a feminism that is pro-women not simply for the sake of women, but for the women who belong to the classes we consider impoverished, voiceless, oppressed and exploited.
As Filipina representative in Congress, Liza is credited as principal author of the landmark Anti-Trafficking in Persons Act of 2003 and a co-author of the Anti-Violence in Women and Children Act that Filipinas everywhere appreciate as tools for empowerment.
Liza was among the Batasan 6, the group of activist solons persecuted by a regime that cheats, steals, lies, and kills all manner of dissent. The Supreme Court trashed the false charges against them in July, signifying Liza's and her colleagues' unassailable legal records as people's champions in Congress.
The elections this year became specially significant for all Filipinas because it became a chance to expand Filipina presence inside Congress. Despite attempts to cheat it of victory, Gabriela Women's Party scored an upset win, gathering more votes than in 2004 and ensuring that it gets another seat for yet another worthy Filipina leader.
Luz Ilagan rose to national prominence recently as one of the victims of the Batasan blast. Ilagan suffered numerous injuries and lost her driver to the blast.
Luz however is not a willing victim. No Filipina ever is or ever should be one.
My Mama will most likely identify with Luz because they share the same passion: teaching. And we all could identify with Luz because most, if not all, of us have had encounters with teachers and can always remember the best teachers we had way back our student days.
Luz is a well-loved teacher of Ateneo de Davao. Her curriculum vitae is totally impressive. Cum laude graduate. A quintessential teacher, through and through. She worked her way up the academic ladder, giving her students her best, smoothly working with her fellow teachers, and later obtained the trust confidence of the entire Ateneo community as a progressive school administrator.
Being a teacher already makes Luz a great Filipina but she wasn't content. She did more. She joined and later assumed a leading role in Davao City's vibrant women's movement. Luz even went on to become chairwoman of Gabriela-Mindanao, represented Filipinas in countless international conferences, and brought her experience, dedication and spunk at the Davao City local government.
Upon her election this year as the second Gabriela Women's Party representative in the 14th Congress, Luz, along with Liza, quickly and voraciously read and studied the rudiments of being a Member of Congress. She took to her tasks vigorously. She took on issued of the promised land of Mindanao, and the cause of perhaps the most neglected Filipinas: those from the dispossessed and dislocated national minorities and indigenous peoples.
When Filipinas and Filipinos filed another impeachment complaint against the current Malacanang occupant, Luz sided with them, believing that we all deserve nothing less than the truth, nothing more than justice.
Her endorsement of the impeachment complaint is now raised as a culprit behind her inclusion in the injured list in the aftermath of the infamous Batasan blast of Nov. 13. Just take a look at the Inquire.net diagram below and you will see how near she was to the blast, and how it may really be probable that Luz was the target of the bombers.
The Filipina that she is, Luz is surely eager to recover from her injuries and rejoin Congress and the Parliament of the Streets where her assuring presence is terribly missed.
We who long for role models to give us hope have Luz and Liza to look up to. They are Filipinas who make us proud to be citizens of the Philippines. They are bearers of hope. They have shown and continue to show that Filipinas have the capacity to lead and inspire.
In closing, I invite you to pay tribute to Filipinas like Liza and Luz. Let's make the web a place that values Filipinas and fight off the depraved efforts to mislabel Filipinas all around the web.
After you write your post, please can leave a comment at this post,
FILIPINA SEO KEYWORD CAMPAIGN http://w3o.blogspot.com/2007/07/filipina-seo-keyword-campaign.html